Back to Events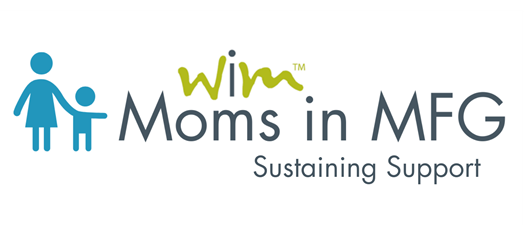 Moms in MFG
Thursday, August 12, 2021
Event Details
Now more than ever, parents are experiencing burnout (big time!) – between balancing parenting while keeping up with work, there is no shortage of balls to keep up in the air. As we know, many members of the WiM community play this dual role in life – manufacturing professional and mom. This is why we are launching our first-ever event dedicated to working moms in manufacturing.
Moms in MFG is an event series and community which focuses solely on supporting moms working in manufacturing. Moms in MFG provides those involved with valuable content as well as opportunities to connect and collaborate with fellow moms working in the industry through regularly scheduled events as well as an online community.
The first-ever Moms in MFG virtual event will take place on August 12, 2021. Sponsorship opportunities are also available.
Agenda

(Times listed are Eastern Time)
12:00 - 12:30 p.m. – Welcome and State of Moms in Manufacturing
Allison Grealis, President and Founder – Women in Manufacturing Association (WiM) and Women in Manufacturing Education Foundation (WiMEF)

12:30 - 1:00 p.m. – Let's Do Lunch: Moms Healthy Return to Work
Della Leapman, Founder – Nestl Space
Stephanie Boms, CEO – Nestl Space
Kaitlin Carlisle, Account Manager – CVG
Earlier this year, CVG - a global component supplier to the commercial vehicle market - was searching for a way to support and encourage women to feel like valued employees as they go through personal milestones. During their extensive search, they found Nestl! Together, the two companies are pioneering support initiatives for moms in manufacturing as CVG implements Nestl's breakthrough product which offers a portable solution for working moms.
In this lunchtime session, learn how CVG and Nestl collaborated to create supportive, clean, and out-of-the-box solutions for mother spaces in CVG's facilities.

1:00 - 1:45 p.m. – Panel Discussion: Overcoming Burnout and Finding True Balance
Kristen Hall, Regional Account Manager – BASF
Jessica Kinman, Industrial New Product Development Solutions Leader – Amazon Web Services
Shameka Lewis, Associate Manager Global EHS – Mattel
Kelly Schoenherr, Coating Business Unit Manager – Avery Dennison
This past year and a half has brought so many challenges to the forefront for working moms. The pandemic has left many American families without childcare and in-person schooling. Many women had to choose between showing up for work and caring for their families. Because of this, household responsibilities increased for women, forcing many working moms to scale back hours or leave the workforce entirely.
During this session, panelists will share their experiences with overcoming burnout and finding true balance as working parents.

2:00 - 3:00 p.m. – Gamechangers: Roundtable Discussions
1. Creating a New Mom Support Group
Renee Mance, Digital Product Owner - John Deere
2. Dealing with Imposter Syndrome and Building Your Own Path
Rebecca Cranford, SVP Manufacturing and Cara Herzog, Director, DEI - Southwire

3. Leading Company Support Practices for Working Moms
Ricca Racadio, Senior Manager, Human Capital - Deloitte Consulting LLP

4. Managing "Mom Guilt"
Alison Seward, Senior Program Director - Dishwasher - GE Appliances, a Haier company

3:00 - 4:00 p.m. – The Juggling Act
The Bolder Company
Making it all work in your career and home life can feel like you're spinning multiple plates and expending huge energy to keep everything going. This can lead to overwhelm and exhaustion, which zaps your energy and undermines all of your efforts to hold it all together!

Luckily, there are mindsets, activities, practices, and skills (M.A.P.S®) that offer you ways to make more active choices about how and where you expend your precious time. During this interactive one-hour session you will get a better handle on how to move forward more confidently and with more optimism, how to choose more assertively and identify opportunities to increase your support network. Laughter is guaranteed, and you'll leave with a tool that you can use any time you're in the swirl.

4:15 - 5:00 p.m. – After-Hours Networking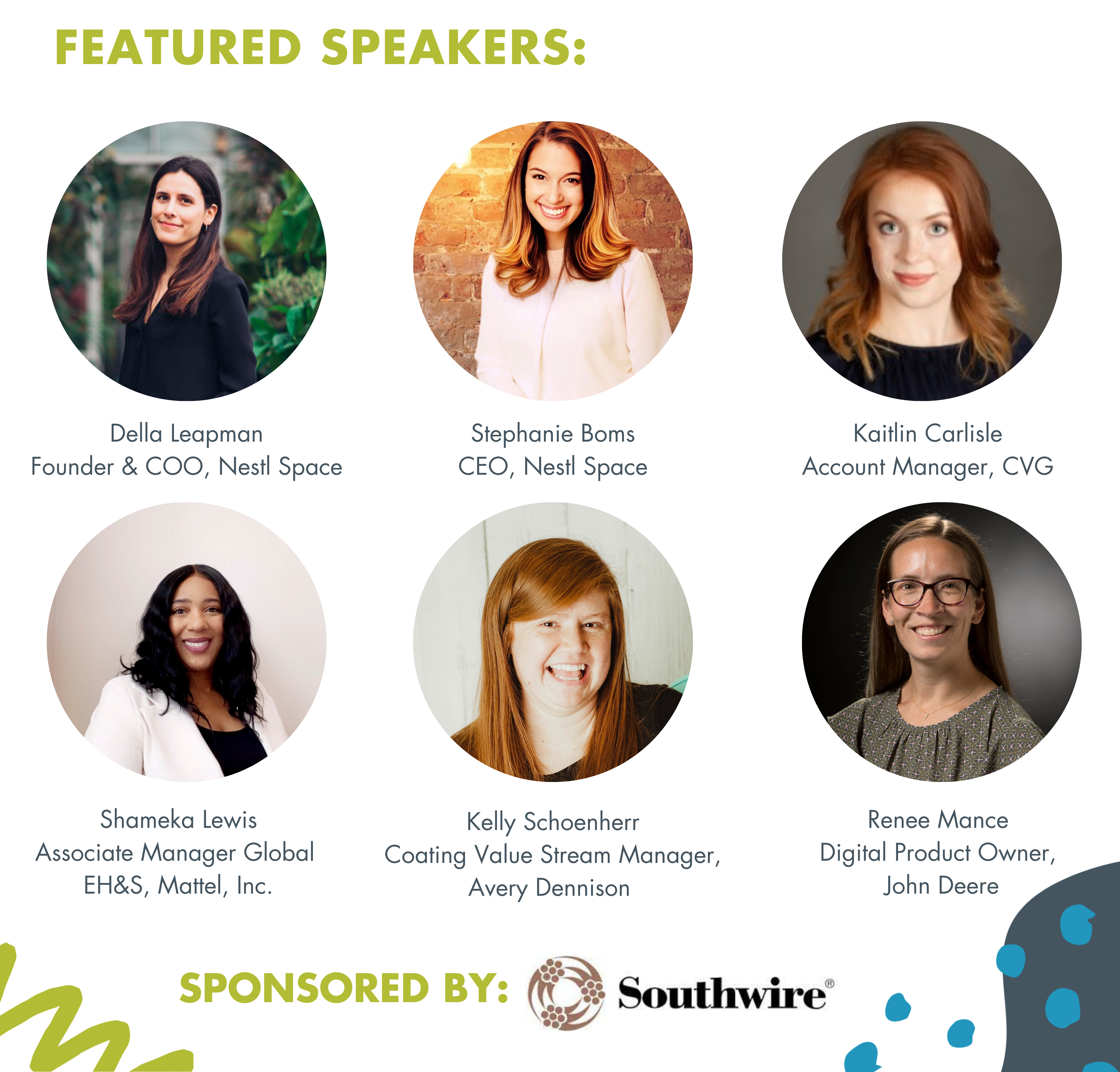 For More Information:
Lisa Tarcy
Senior Manager of Programs and Events
Women in Manufacturing
(216)503-5700
Early-Bird Registration
WiM Member: $50
Nonmember: $100
(Valid through June 30, 2021)
Standard Registration
WiM Member: $75
Nonmember: $125
Thank you to our sponsor!