Back to Events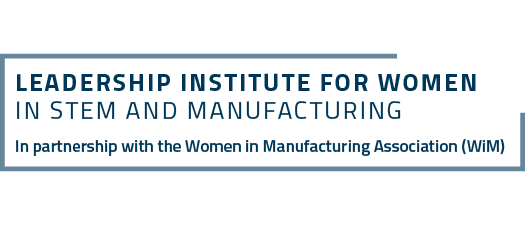 Leadership Institute for Women in Manufacturing and STEM
Thursday, February 18, 2021
to Thursday, May 20, 2021
Sessions will be held virtually
Event Details
The Women in Manufacturing Association® (WiM) and Case Western Reserve University's Weatherhead School of Management, with the generous support of the WiM Education Foundation (WiMEF), have collaborated to produce the Leadership Institute for Women in STEM and Manufacturing.
Leadership Institute is an executive education program which concentrates on issues pertinent to women working in male-dominated fields with specific focus on women in industry. Since its launch in 2016, the program has graduated more than 50 outstanding women who have advanced in their roles and have added great leadership value to their organizations.
The comprehensive curriculum includes topics ranging from negotiations, influence, and effective communication to managing multiple levels of strategy. The course also includes individualized executive coaching, 360-degree assessments and peer coaching, as well as an Emotional Social Competency Inventory (ESCI) assessment.
2021 Program Schedule:
Virtual Orientation: February 18, 2021
Virtual Session I: March 16-18, 2021
Virtual Session II: April 20-22, 2021
Virtual Session III: May 18-20, 2021
Investment:
Thanks to generous funding from the Women in Manufacturing Education Foundation (WiMEF), members of the association are invited to enroll in this program at the reduced rate of $5,000.
Non-WiM members may participate at a rate of $7,500.
Investment Includes:
All class materials, books and articles
Program events
One-on-one coaching sessions
For More Information:
Jackie Bloom
Director of Meetings and Events
Women in Manufacturing
(216)503-5700