---
Welcome Schedule Knowledge Experts Register LIBRARY
---
About The WiM Virtual Learning Series
The WiM Virtual Learning Series consists of six bimonthly webinars that enable participants to conveniently learn about a variety of industry-related topics. Each webinar, a free benefit for WiM members, includes action-oriented and solution-driven objectives that will help women succeed in the manufacturing sector. Topics range from technical expertise to the cultivation of leadership skills, and each webinar is hosted by a carefully selected knowledge expert.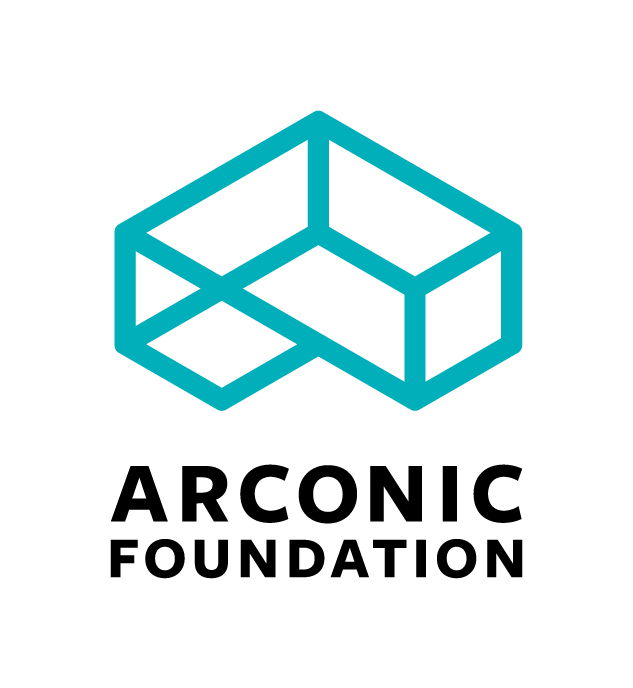 Both non-WiM members and WiM members have access to this series, however, the webinars are a free WiM-member benefit. All webinars are recorded, archived, and available to WiM members at any time. WiM members are encouraged to register for each learning opportunity as all registrants directly receive a recording of the presentation immediately following each webinar.
Support for this series is provided by Arconic Foundation. On November 1, 2016, Arconic launched following the separation from Alcoa.
---
Schedule
Six webinars (plus one bonus session) will be produced over the course of the 2019 series. All webinars will run from 2:00 - 3:00 p.m. ET and the recording will be available immediately following each presentation.
April 24, 2019
Career Growth Through Financial Confidence
Want to be an active participant in your company's corporate strategy discussions but are afraid you're missing something everybody else in the room knows? In this 45-minute webinar, you will gain a deeper understanding of corporate finance and strategy so that you can confidently contribute regardless of your financial background (or lack thereof).
Specific learning objectives include:
Underlying financial goals of any corporate strategy
Key terms and principles of corporate finance
How to present yourself as a strategic thinker in any role
May 15, 2019
Breaking Down The Barriers: Reaching Personal and Professional Success Through Financial Literacy
Women face unique financial challenges with solutions that go beyond standard financial advice. In this 45-minute webinar, you will learn what you need to know to make financial security a priority in your life and what steps you can take to overcome the common roadblocks women face in reaching financial success.
Specific learning objectives include:
The basics of good money management: budgeting, saving, and goal setting
Avoiding common financial pitfalls
Preparing for the specific financial needs of women
June 12, 2019
Leading through Influence
Leadership is the art of cultivating individual and team growth, performance, and potential. It is a collection of skills and habits that can be practiced and honed to harness individual strengths, tap into the motivators of others, and positively influence behavior. Great leaders tap in to the individual strengths and motivators of those around them, cultivate emotional intelligence, and proactively communicate. While management is denoted by title, leadership is an art and may be demonstrated at any level in an organization. Leaders practice a growth mindset, embrace challenges, and develop others in the process.
Session Objectives:
Understand the brain and cultivate the right leadership habits
Develop a leadership mindset
Leverage individual and team strengths
August 14, 2019
Leading through Emotional Intelligence
Emotional Intelligence is the single biggest predictor of performance in the workplace and the strongest driver of leadership and personal success. People with a higher EQ are better able to form lasting, positive relationships, adapt to changing conditions in their environment, and be a positive influence on others (not to mention on average, make $29,000 more per year). Learn the critical skills involved with EQ, gain tools to harness the power of your emotions, and accelerate your EQ in order to get the most from yourself and the people around you.
Session Objectives:
Assess personal emotional intelligence strengths and opportunities
Maximize personal and professional relationships
Develop an emotional management process
October 9, 2019
Maximizing Communication and Collaboration
Leadership is the art of positively influencing the attitudes and behaviors of others, and that starts with communication. Great leaders communicate strategically, tailoring their message to their audience. Great communicators avoid power struggles, have difficult conversations, and create alignment around expectations. Learn to identify your individual communication style and the style of others, personalize your leadership approach, and build opportunities to grow effective communication and collaboration.
Session Objectives:
Identify and modify communication style for maximum effectiveness
Communicate clear expectations and create alignment
Tap into the unique motivators of others
December 4, 2019
The Buffalo Mindset – Charge into the Storm
Do you avoid the everyday storms in your life? This session is all about the best ways to address these storms, stresses, and conflicts that make us less productive. During this session, you will gain valuable insight into how you currently lead, manage and hold yourself and your teams accountable. The focus of this session is on setting aside excuses, building confidence and trust with candor and doing what is best for your organization. You will leave this session with a better understanding of how to identify, discuss and resolve difficult issues, which, when implemented, will result in a stronger and more cohesive team and organization as a whole.
February 12, 2020
BONUS SESSION - Creating a Better Workplace Culture
Take charge of your company's culture to develop stronger, better teams. Statistics prove that fully engaged employees are 40% more productive and happier at work.
In this session, you will learn how to:
Align your company culture with your core values
Create transparency
Build authentic trust and accountability
Attract and retain top talent
With simple tools and clear directives, you will be able to increase employee engagement and transform your company's workplace culture.
---
Knowledge Experts
AMY SHULTZ, Founder & CEO, SmartGirlMoney
Amy Schultz is the founder and CEO of SmartGirlMoney, a money coaching business for women based in Cleveland, Ohio. Amy left her career as an actuarial wealth consultant to put her financial skills towards helping women overcome roadblocks in their personal and professional lives. Through SmartGirlMoney, Amy offers one-on-one financial coaching, group workshops, and financial wellness programs. Amy's holistic approach to personal finance promotes mindfulness in overcoming money challenges and developing good money habits that last a lifetime.
ANNE GRADY, Entrepreneur, Author and Expert in Personal and Organizational Transformation, Anne Grady Group
Anne Grady is not your typical motivational speaker. She is a bestselling author, two-time TEDx speaker, trainer, survivor, optimist, inspirer, and a truth-bomb dropper. Anne has a master's degree in organizational communication and has spent the last twenty years working with some of the largest organizations around the globe. She has become known as a leading expert on communication, leadership, emotional intelligence, and resilience, contributing to Harvard Business Review, Entrepreneur, Fast Company, Inc. Magazine, FOX Business and many more. Audiences love her raw honesty, edgy humor, authenticity, and insight. Anne shares inspiring personal stories, cutting edge, research-based content, and implementation tools to transfer learning into real life to improve relationships, navigate change, and triumph over adversity. And she'll make you laugh while she does it.


KIMBERLY DYER, Professional EOS® Implementer & Kolbe Certified Consultant, CultureShoc
For over 25 years Kimberly Dyer has been obsessed with continuous improvement. Over that time, she has helped several organizations define their vision, create structure and develop their strategy to ultimately realize their goals. Kimberly is a Professional EOS® (Entrepreneurial Operating System) Implementer who helps entrepreneurs and their leadership teams continuously improve every aspect of running businesses. Kimberly has given talks and conducted workshops for the COSE Small Business Conference, Precision Metalforming Association (PMA), Ohio Society of Association Executives (OSAE), Vistage, Goldman Sachs 10,000 Small Businesses and many more. If your organization needs structure and strategy, it's time to meet Kimberly Dyer.
---
Library
WiM members may view our webinar library archive HERE.