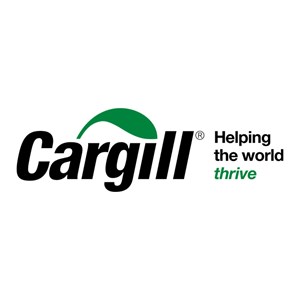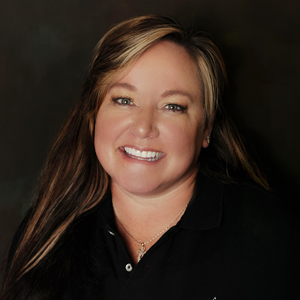 Christy Venne
AVP, Global Women In Operations Program Lead
Abigail Lawrence
Operations Manager
Alan Viaene
Facility Manager
Alexa Bur
Alexandria Meagher
Employee Relations Senior Specialist
Alexis Fletcher
Administrative Assistant
Alicia O'Donnell-Lines
Manufacturing Technology Engineer
Alison Fieldbinder
Project Engineer
Amanda Hauf
Regional Manufacturing Technology Engineer
Amanda Lancette
CCE CI Lead
Amanda Schwengler
Maintenance Supervisor - 1st Shift
Amanda Villameriel
Reliability Engineer
Amanda Wardell
Business Process Manager
Amber Venteicher
Production Excellence Analyst
Amie Canarr
Manufacturing Technology Engineer
Amina Alaoui
Operational Intelligence Leader
Amy Dreier
Senior Supply and Inventory Planner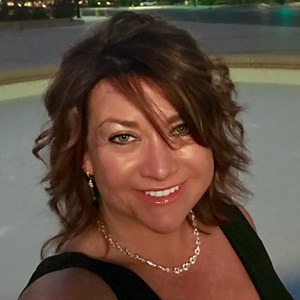 Amy Katschman
Lean Six Sigma Black Belt, Baldrige Performance Excellence Program Master Examiner, Baldrige...
Production Excellence Leader
Amy Murphy
Production Superintendent
Ana Maria McKenna
Trade Execution Specialist
Andrea Nelson
Sr. Talent Acquisition Sourcer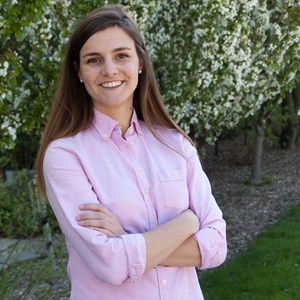 Angela Hoogland
CMRP
Project Delivery Engineer
Angela Morgan
Production Supervisor
Anita Heinemann
Global Smart Manufacturing Leader
Anna Orts
Supply & Inventory Planning Lead
Anna Sande
Process Engineer
Anne Trollen
Operations Management Associate
April Rose
Maintenance Supervisor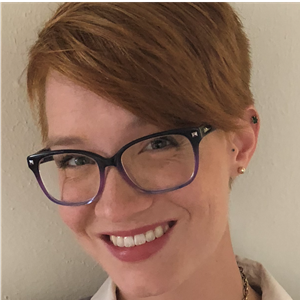 April-Hope Wareham
WIMOs
Production Supervisor/Stevedore Superintendent
Ashley Jeseritz
Decision Support
Ashley Phillips
Operations Supervisor
Ashley Wulbern
Maintenance Manager
Bailey Aanenson
Manufacturing Technology Engineer
Bianca Covarrubias
Operations Supervisor
Brenda Herforth
Process Optimization Lead – PRTP
Brenda Stretch
North America Plant Ops Lead
Cade Schoonover
Vice President
Camila Biebow
Continuous Improvement Lead
Carey Uniacke
Microbiology Program Supervisor
CAROLINE DZIAK
Mining Engineer
Carolyn Countess
Continuous Improvement Manager
Casey Neitzel
Senior Project Engineer
Catherine Capponi
Systems Project Lead
Catherine Torrez
Continuous Improvement Lead
Catherine Wagner
FSQR Customer Relations Expert
Cathleen Pfeiff
Associate Engineer
Chellsea Freeman
Scale Operator/Elevator Operator
Cheryl Dotson
production supervisor
Christy Ferebee
Engineering Supervisor
Ciera Menken
Quality Business Management Analyst
Cindy Menth
Sr. Recruiter
Citlalli Gomez
Process Safety Engineer
Connie Lee
Land Management Engineer
Cornelia Vollmer
Supervisor
Courtney Perreault
Project Engineer
Cynthia Schieber
A&R Costing Sr. Analyst
Dani Smith
Operations Manager
Daniela Creasman
Build Project Senior Supervisor
Danielle Herman
Project Engineer
Dawn Jensen
Microbiology Laboratory Supervisor
Deidre Rauch
Process Engineer
Delissa Robertson
Packaging Engineer
Diana Sinatra
Process Standardization Specialist
Diann Schacher
Group Production Excellence Leader
Dolores Garcia
HR Manager
Elinor Opitz
Formulation Specialist
Elizabeth Farace
Continuous Improvement Lead
Elizabeth Kokesh
Regional Reliability Leader
Elizabeth Krinkie
Engineer
Elizabeth Marsha
Sr. Administrative Assistant
Elizabeth Max
Project Manager
Ellen Zabre
Project Engineer
Els Dijkman
Global Continuous Improvement/BOSC Analytics Lead
Emily Greene
Production Management Engineer
Emily Menkes
Project Engineer
Emily Muellner
Project Engineer
Emily Perry
FSQ Technician
Emily Ringuette
FSQR Chemist II
Emma Misicko
Operations Management Associate
Erika Vaassen
Process Design Engineer
Erin Peck
Fructose Refinery Production Supervisor
Eva Cervantes
Operations Manager
Flor Loera
Operations Manager - Protein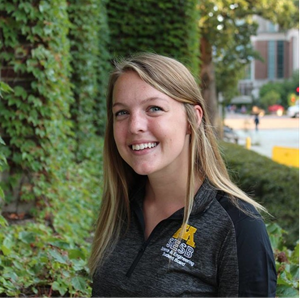 Hannah Schutz
Production Supervisor
Hannah Winegarden
Project Engineer
Haris Malik
Production Management Engineer
Hayley Williams
FSQR Supervisor
Heather Brewer
Team Leader
HELOIZA MENDES
Regional Operations Lead
Hillary Petersen
Supplier and Ingredient FSQR Lead
Isabelle Aerts
FIBI LEAD BOSC program participant - Engineer
Jacqueline Kirkman
Engineer
Jacy Grieves
Chlor-Alkali Project Engineer
Jamie Connor
HOP/SOP Engineer
Jane Gauthier
Process Team Lead
Janet Kronenberger
food safety quality regulatory
Janet Sajan
Associate Engineer
Jaqueline Trinh
Engineering Associate
Jazzmyne Pearson
Operations Associate
Jen Throne
Process improvement/Production Supervisor
Jeni Flach
Maintenance Planner and Scheduler
Jennifer Campbell
Project Manager
Jennifer Frey
Production Excellence Lead
Jennifer Huinker
Process Safety Director
Jennifer Olson
Regional CI Lead
Jennifer Parker
Business Continuous Improvement Leader
Jennifer Thorson
Production Excellence & Continuous Improvement Lea
Jenny Diehl
Global Technical Service Leader - Food Service Oil
Jenny Matta
Plant Engineer
Jenny Stevenson
Production Management Engineer
Jesi McCormick
FSQR Leader
Jess Smith
Production Manager
Jessica Reith
Plant General Manager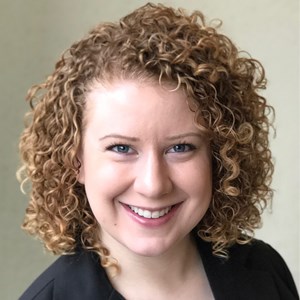 Jessica Swiontek
Supply Chain Continuous Improvement Lead
Jessica Zavala
Process Transformation Specialist
Jocelyn Pajuelo
Operations Supervisor
jonelle vredenburg
Capital Build Project Manager
Juliann Ramos
Continuous Improvement Lead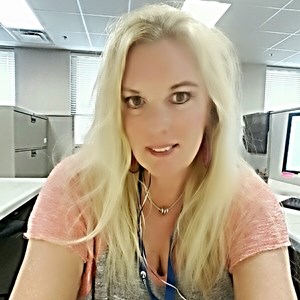 Julie DeMeulenaere
SAP Analyst
Kaela Zimmerman
Quality Assurance Supervisor
Kaeli Wilkins
Sr. Continuous Improvement Engineer
kaitlyn heiman
maintenance and reliability leader
Kara Willhoite
Principal Engineer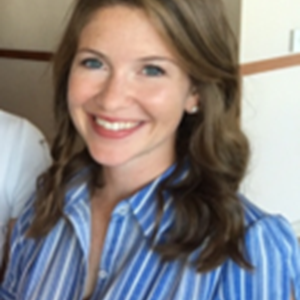 Karissa Keck
Lactic Acid Production Supervisor
Kate Locken
Talent Acquisition Consultant
Kate Papson
Group Prod. Excellence/Continuous Improvement Lead
Katelyn Burdick
Protein Technologist
Katelyn Lichte
Production Supervisor
Katerina Wong
Production Supervisor
Kathleen Rexroade
Refinery Superintendent
Kathleen Wolff
Protein Technology and Applications
Kathryn De Young
Continuous Improvement Lead
Kathryn Kamp
Environmental Manager
Katie Bradley
Senior Manufacturing Engineer
Katie Jahn
Continuous Improvement Lead
Katie Tignor
Senior Food Scientist
Katrina Flock
Quality Assurance
Katrina Robertson
General Manager
Kaye DeLange
VP, Business Operations and Supply Chain Leader
Kayla Cates
Operations and Supply Chain Associate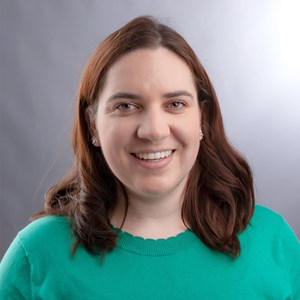 Keelyn hanlon
Food Scientist
Keisha Celestine
Production Supervisor
Kelly Clausen
Plant Superintendent
Kelly Doering
Supply Planning Manager
Kelsey Brown
Production Supervisor
Kelsey Glatt
Production Supervisor
Kelsi O'Neill
Oil Refinery Manufacturing Technology Engineer
Kendra Brown
Office Manager
Kevin Wang
Regional Maintenance & Reliability Lead
Kim Gillman
Instrumentation Tech
Kimberly Pritchard
Regional Operations Leader
Korbyn Danielson
Project Engineer
Krystal Gage
FSQR SE Retail Lead
L. Danielle Babbs
Plant Manager
Lacey Hammack
Plant Manager
Lari Bittar
Eng. Semi Sr.
LaTanya Dunn
Utility Supervisor
Latefa McFadden
senior plant engineer
Lauren Halverson
Production Superintendent
Lauren Katalinich
Process Engineer
Lauren Mueller
Process Engineer
Lauren Vahle
Process Optimization Engineer
Laurie Laper
Program Managers
Leigh Miller
Elevator Supervisor
Leslie Hernandez
Crew Leader
Leslie Milligan
Refinery Superintendent
Leticia Sousa
Plant Manager
Lexus Kennedy
OPERATIONS MANAGER
Libby Boccarosse
Mine Manager
Lindsay Bowers
MOC Lead Trim and Grind
Lindsay Thomas
Business Process Manager
Lisa Fickenscher
Energy Optimization Engineer
Liz Waters
Research Engineer/Scientist
Lydia Aman
Engineering Projects Manager
Lynn Dale
CESCP, CMRP, CRL, MLT1
Regional Electrical and Automation Leader
Macy Miller
Supervisor II
Magdalena Sartin
Global Engineering Discipline Manager
Marcella Carvalho
Senior ACI Deployment Lead
Margaret Daniels
Project Engineer
Margaret Neaton
Project Engineer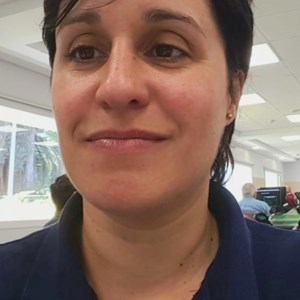 Maria Gazaneo
Process Engineer
Maria Vaughn
Plant Manager
Marsha Jones
Senior Supply Chain Continuous Improvement Analyst
Mary Coffee
Operations Supervisor
Mayra Sanchez
R&D Technician III
Megan Dietz
Project Manager
Megan Hobbs
Group R&D Leader
Melanie Boer
Corporate Professional
Melanie Carey
Packaging Supervisor
Melissa Nguessan
Engineer
Melissa Woodward
Maintenance Supervisor
Michelle Pacheco
Supervisor
Mike Vockrodt
Project Delivery Leader
Misty Reisner
Process Optimization Lead Commercial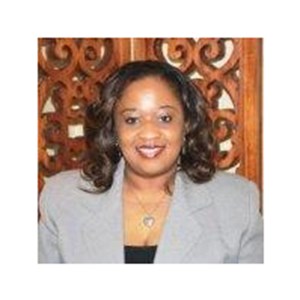 Monica Varner-Pierson
Smart Manufacturing Program Manager
Morgan Gray
Senior Food Scientist
Nadine Eldeeb
Operations Supervisor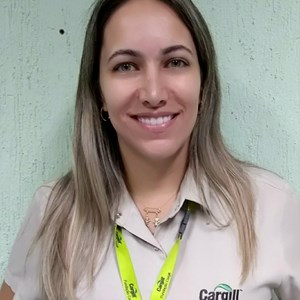 Naggle Jeanne Queiroz Cavalcante
Sr Performance Analyst
Natalie Hanson
FSQR Supervisor
Natalie Heineman
Production Management Engineer
Nicole Bretey
Maintenance & Reliability Engineer
Nicole Buss
Continuous Improvement Engineer
Nicole Mannino
Food Safety Quality Chemist II
Pamela Gross
Operations Technical Support Specialist
Pat Kuka
Procurement Business Process Lead
Patricia Zapata Familia
Customer service manager
Patti Starr-Nemeth
Associate Specialist
perezam takouda
Packaging 1st Shift Supervisor
Rachael Sexton
Process Engineer
Rachel Butterbaugh
FSQR Customer Relations
Rachel Seibel
Site Engineer
Rachel Zuppa
Production Supervisor
Rebecca Dreessen
Renaissance AEI
Rebecca Kirk
Shift Supervisor
Rebekah Shaikh
Engineer Associate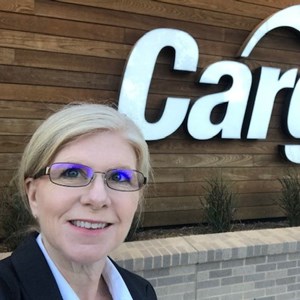 Rhonda Schmidt
Utility Operations Leader
Robbie Wilson
Senior Continuous Improvement Specialist (SAP PPM)
Rosalee Del campo Marrero
Quality Superintendent
Rose McSherry
Associate Engineer
Roslyn Brown
Terminal Manager
Roxanne Bourget-Betts
Technical Training Specialist
Rusty Lynn Morneau
Maintenance Planner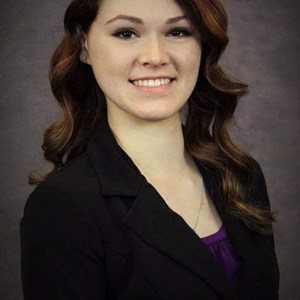 Samantha Kahn
Associate Engineer
Sandra Paredes
Species Technology Lead
Sandra Walton
Chemical Engineer / Maintenance Supervisor
Sara Galletti
Regional Operations Manager
Sarah Rector
Department Supervisor
Sarah Umstot
Business Training Specialist
Sarah Wyenandt
Project Engineer
Savannah Nichols
Environmental, Health, and Safety Supervisor
Shana Gemaehlich
Operations Superintendent
Shandy Porter
Production Supervisor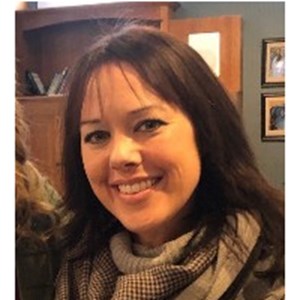 Shawna Poling
Inventory Planner
Shelby Droddy
Project Coordinator-ANH
Sherry Biggart
EHS Sr Professional
Sherry Gabrielson
Principal Engineer
Sokchea Som
Production Supervisor
Stacy Gunderson
Continuous Improvement Lead
Stephanie Peters
C.P.M.
General Manager
Stephanie Schmidt
ACI Program Lead
Susan Haas
Business Operations and Supply Chain Leader
Sydney Goodwin
Facility Continuous Improvement Lead
Tammy Ziegenbein
Build Project Manager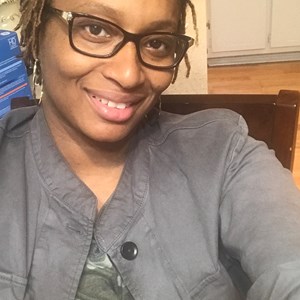 Tangela CROOK
Ops Supervisor
Tayler Whitters
Project Engineer
Taylor Tarter
Associate Engineer
Tennille Stewart
Operations Manager
Theresa Dziewatkoski
Manufacturing Technology Natural Resources Advisor
Tiffany Danger
Maintenance Supervisor
Tonya McClure
Business Process Optimization Analyst
Tonya Smith
Senior Production Planner & Scheduler
Tracy Pirc
Procure to Pay Stabilization
Tracy Theisen
ME and TRACC Governance Lead
Valerie Teson
Utilities Supervisor
Valorie Welbaum
Natural Resource Manufacturing Technology Engineer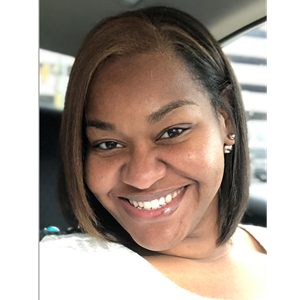 Vontel Lewis-Peet
Capital Projects Supervisor
Wendy Wigstrom
Business Process Manager
Yeonju Park
Production Management Engineer
Yvette Greenman
Regional Continuous Improvement Engineer
Yvette Guerrero
Maintenance Planner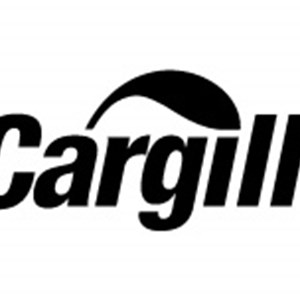 Cargill Protein
Fresno, CA
Corporate
---