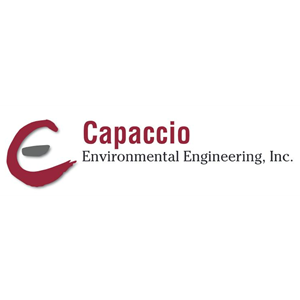 Capaccio Environmental Engineering, Inc.
Organization Overview
At the core of what we do is the belief that industry success and environmental sustainability can and must grow in tandem. To be responsible stewards of both business enterprise and our world, the health of our planet and profits need to be approached as a singular ambition. CAPACCIO's mission, "Helping Industry and the Environment Prosper," is something we live by every day.

We collaborate with you to identify and understand the evolving vision of your organization's long-term objectives and persistent challenges. Together, we develop a customized strategic approach toward aligning your EHS programs with overall business goals. Then we engineer integrated solutions to target problem points, work with you to implement and refine initiatives, meaningfully measure data performance, and deliver impactful, lasting results.
Corporate
---