Leadership Lab For Women in Manufacturing
Speakers
Diana Bilimoria
KeyBank Professor, Department Chair, Organizational Behavior , Weatherhead School of Management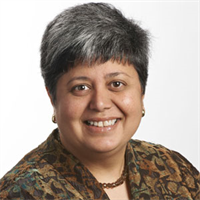 Diana Bilimoria, Ph.D. is KeyBank Professor and Chair and Professor of Organizational Behavior at the Weatherhead School of Management, Case Western Reserve University. She is a co-author of Women in STEM Careers: International Perspectives on Increasing Workforce Participation, Advancement and Leadership (2014), Gender Equity in Science and Engineering: Advancing Change in Higher Education (2012), Women on Corporate Boards of Directors: International Research and Practice (2009), and Handbook on Women in Business and Management (2007). She served as the Chair of the Gender and Diversity in Organizations Division of the Academy of Management, was the editor of the Journal of Management Education, and serves on the editorial boards of several journals in the organization and management field. Dr. Bilimoria has published in leading journals, including Academy of Management Journal, Career Development International, Corporate Governance: An International Review, Equality, Diversity and Inclusion: An International Journal, Human Relations, Human Resource Management, Group and Organization Management, Journal of Management Education, Journal of Managerial Issues, and Women in Management Review. She has contributed to several edited volumes. Recent awards she has received include the Weatherhead School of Management's Teaching Excellence Award and the Doctoral Teaching Excellence Award, the Excellence in Higher Education Leadership Award from the ACE Ohio Women's Network, and several Academy of Management Conference awards.
---
Ellen Burts-Cooper
Senior Managing Partner, Improve Consulting and Training Group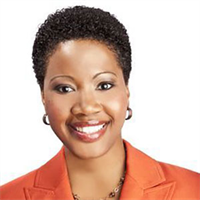 Dr. Ellen Burts-Cooper is the senior managing partner of Improve Consulting and Training Group, a firm that provides personal and professional development training, coaching and consultation. Improve has been featured in Time Magazine, Black Voices, Smart Business Magazine and Bloomberg Businessweek. Dr. Burts-Cooper is an instructor at Case Western Reserve University in the Weatherhead Executive Education Program and The Institute for Management Studies (IMS). She is also the author of the book Canine Instinct: A Guide to Survival and Advancement in Corporate America. She earned a BS in chemistry from Stillman College in Tuscaloosa, AL, her PhD in organic/polymer chemistry from Virginia Tech in Blacksburg, VA, her MBA from the University of Minnesota, Carlson School of Business and her Lean Six Sigma Master Black Belt certification from 3M Company. You can listen to Ellen on her segment, "Improve Your Day with Dr. Ellen," aired on Wavelengths, The Wave 107.3 Community Affairs Show.
---
Ellen Van Oosten
Faculty Director of Executive Education, Weatherhead School of Management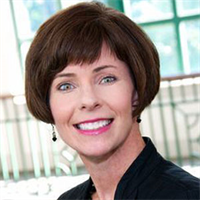 Dr. Ellen B. Van Oosten is Faculty Director for Executive Education and Assistant Professor of Organizational Behavior at Case Western Reserve University. Dr. Van Oosten is also Director of the Coaching Research Lab and Master Coach at Case. Her research interests include coaching, leadership development, emotional intelligence, and positive relationships at work. Dr. Van Oosten has published scholarly and practitioner articles which cover topics such as coaching for change, leadership vision and leadership development in organizations. She teaches at the Schools of Management, Engineering and Law at Case and regularly delivers workshops for managers and executives. Ellen has a BS in Electrical Engineering from the University of Dayton and a MBA and PhD degree from Case Western Reserve University. She spent her formative years working for GE as a Sales Engineer assisting manufacturing customers with the automation of machines and assembly lines through the use of controllers.
---
Sponsorship Information